"Eating and drinking keep body and soul together", says the Badener – and if it is in society, the better, but contributes to the well-being.
Here you will simply feel good: The atmospheric, non-smoking restaurant in country style, stylish table and wall decorations and a large rustic tiled stove spread a cozy and homey atmosphere.
Our culinary offer ranges from the traditional Baden cuisine – always freshly prepared – over seasonal game and meat dishes, to sophisticated desserts for gourmets and connoisseurs.
For the vegetarian diet or food combining we offer special dishes.
Let us take you into another world!
For a few hours away from everyday life in a world of pleasure, well-being, lightness and joy for all the senses.
A highly motivated service team will take great care of their wellbeing!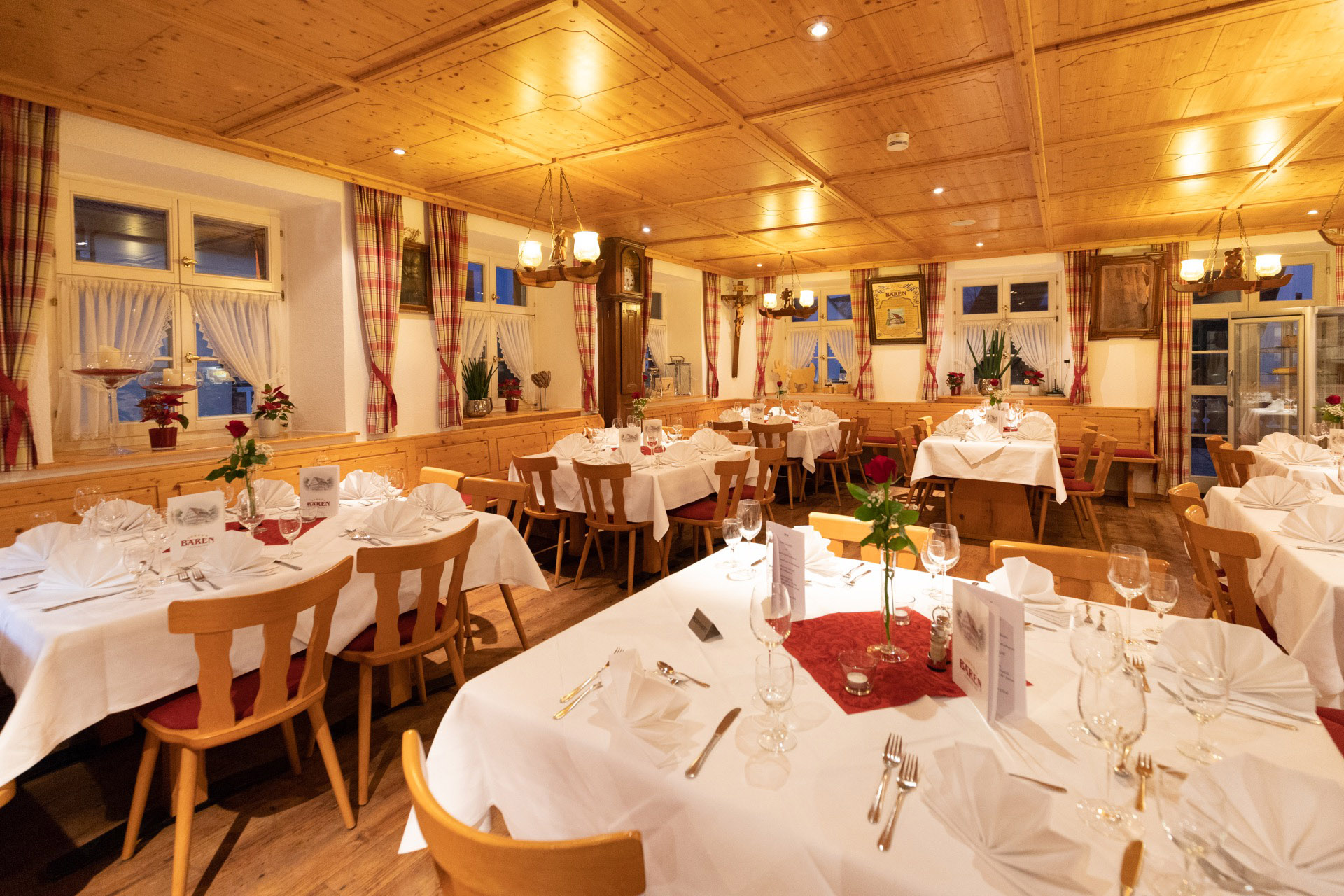 Suitable for any occasion …
The country inn has room for about 120 guests.
The large room can be divided by folding doors into three rooms, so that two adjoining rooms can be created.
These rooms are suitable for smaller celebrations and events of all kinds.
On the sun terrace there is room for up to 60 people.
For conferences, seminars, events or larger, private festivities are also the vaulted cellar with separate entrance and with up to 60 seats.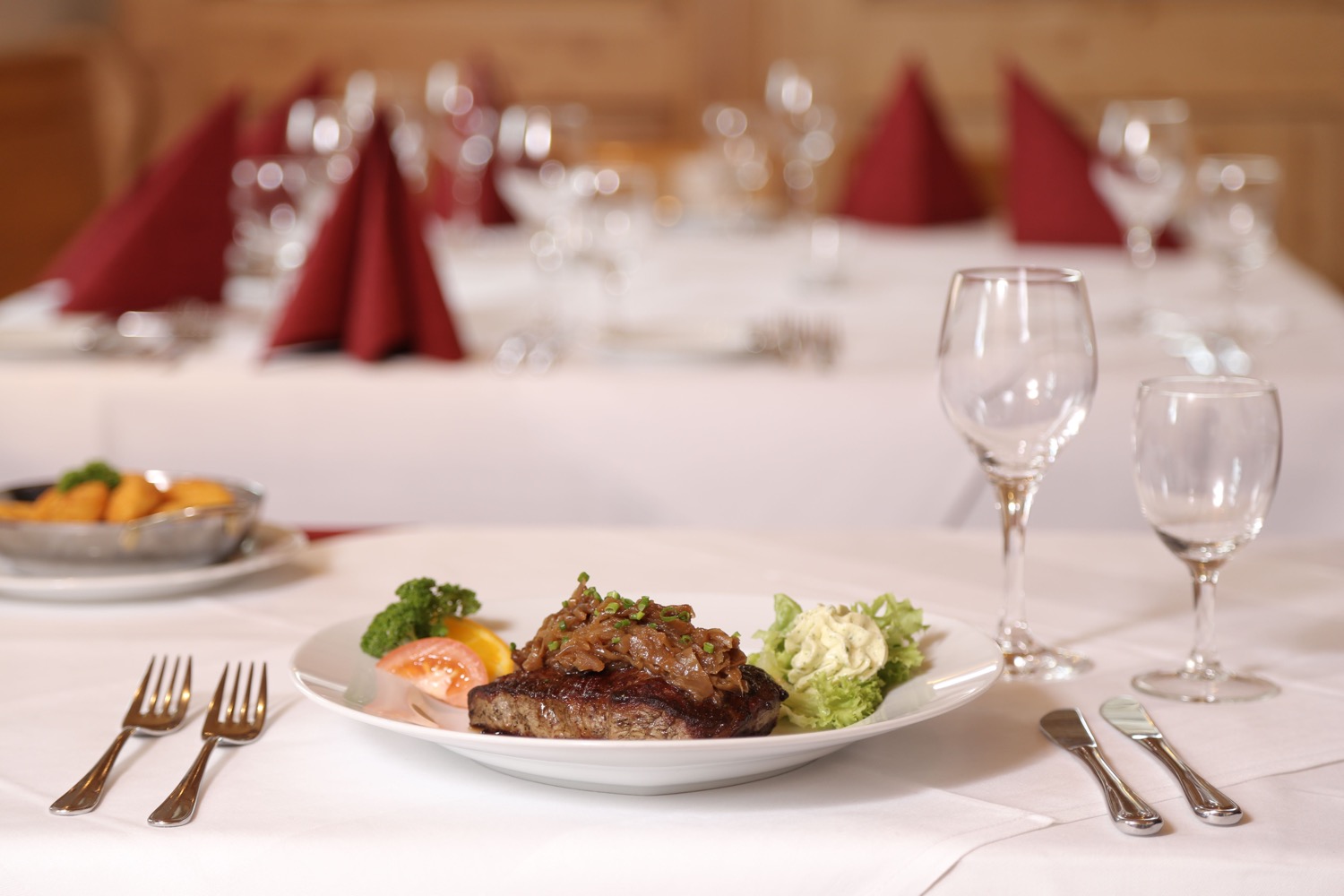 Whether you prefer the home-style cuisine or enjoy our Baden specialties, both are possible: freshly prepared daily and always with good ingredients – just typical Baden.
Do you fancy typical regional dishes or specialties from Baden-Alsatian cuisine – freshly prepared every day and of course with the best seasonal ingredients from the region?
Our culinary offerings range from good home-style fine cuisine, seasonal asparagus, game and meat dishes, to sophisticated desserts for the gourmets and connoisseurs among you.
For the vegetarian diet or food combining we offer special dishes.
The Landgasthof Bären owns a self-managed estate – which is why in-house products such.
the Baden slab, prepared according to traditional Hausfrauenart.
Our rich Vesperkarte holds, if the desire for hearty hearty attacks, also some delicacies ready.
Terrace
The summer can not feel more beautiful
In the summer months, our beautiful terrace is an ideal place for lunch, coffee and cake or a cozy dinner. Whether after a long hike or after a bike tour: Let yourself be pampered by the scent and freshness of our food and dishes on a summer's day.
On the sunny terrace, under the open sky and surrounded by Mediterranean flair, you can enjoy light summer dishes, crispy fresh salads or a hearty Baden snack with family, friends and acquaintances.
Our extensive Vesper menu also has a few delicacies ready if you feel like eating something hearty.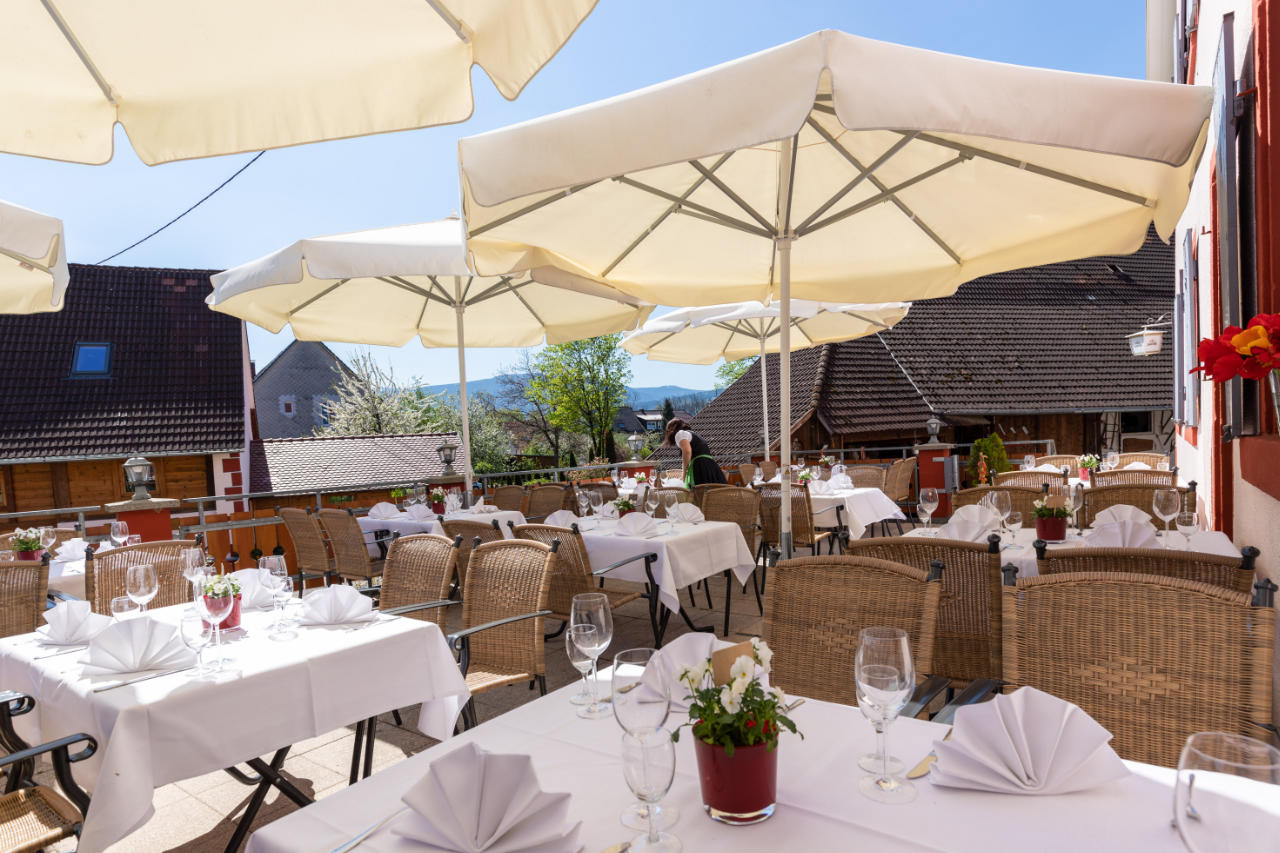 The garden terrace is open on
Monday, Tuesday & Friday from 11:00 a.m. to 3:00 p.m. and 5:00 p.m. to 11:00 p.m. and
Saturday & Sunday from 11:00 a.m. to 11:00 p.m.
Wednesday and Thursday closed.
Kitchen opening hours:
Monday, Tuesday, Friday: 11:30 a.m. – 2:00 p.m. & 5:00 p.m. – 9:00 p.m
Saturday and Sunday: 11:30 a.m. – 9:00 p.m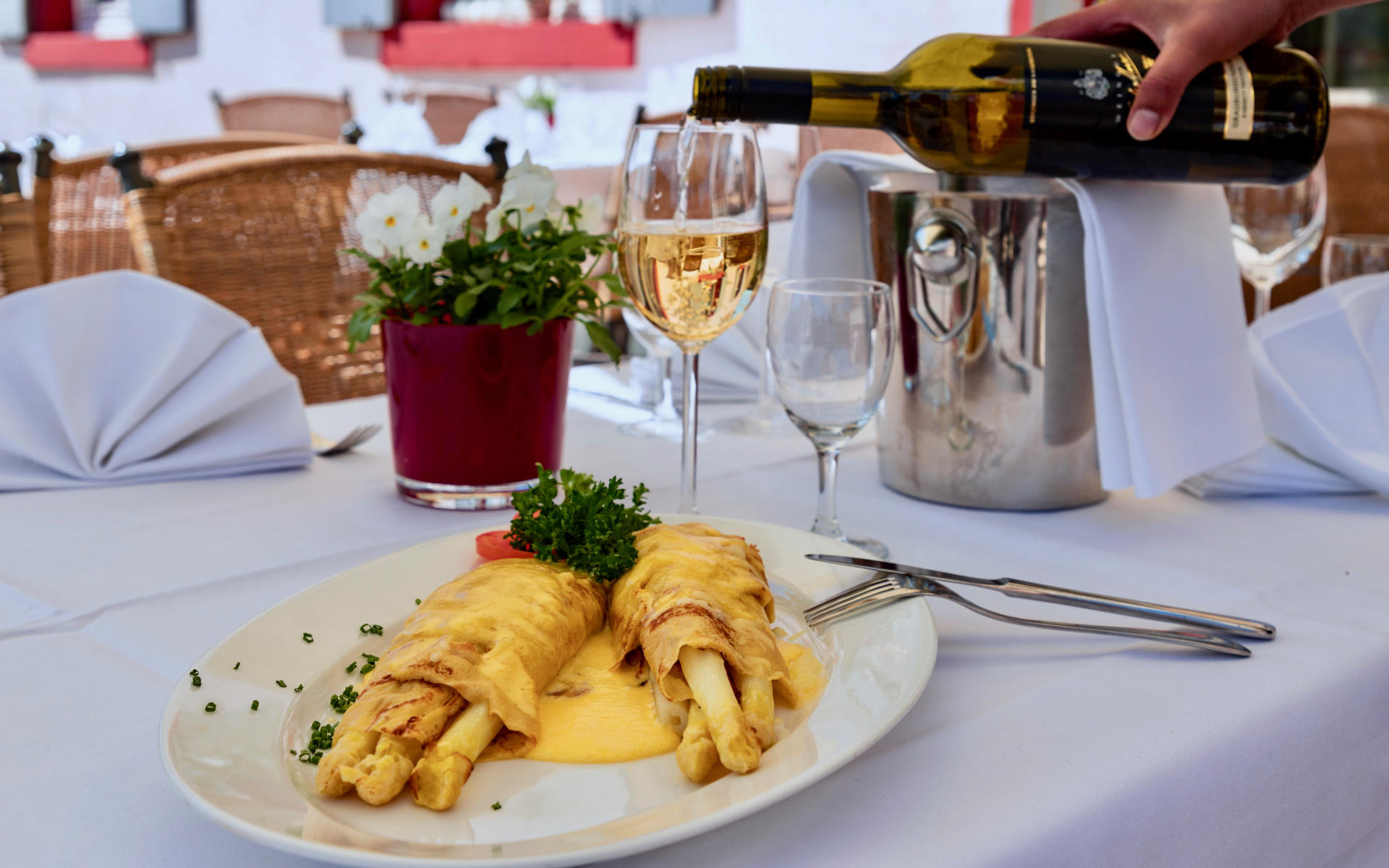 Depending on the season, we spoil you with tasty dishes and desserts "à la saison".
Just take a look at our seasonal and menu cards or in the picture gallery to be inspired.
Landgasthof Bären
Bundesstraße 21
79199 Kirchzarten
opening hours:
monday, tuesday, friday: open at 16:00 - 23:00
friday: open at 11:30 - 15:00 an 17:00 - 23:00
saturday & sunday: open at 11:30 - 23:00
Thursday and Wednesday: rest day
Opening hours of the kitchen:
monday & tuesday, friday: open at 16:00
saturday & sunday: open at 11:30 - 14:00 & 17:00 - 20:45
Check In, Check Out and Breakfast is even possible on rest days.
Parking is available at the house.